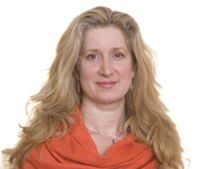 M.C.P.H., M.A.R.H., I.T.E.C., M.B.I.A.E.T., BCMA Prac. Reg., Accredited Journey Therapist.
Tracey is Brandon's personal Bodywork and Journey-Massage therapist.
Practicing since 1996, Tracey's vast experience of Journeywork is the foundation of her practice. She is one of the world's most experienced Journey Therapists and has facilitated thousands of Journey processes.
Tracey offers a unique blend of therapies. After a 4 year full-time Homeopathy training, Tracey trained further in various forms of Bodywork, Herbal Medicine, Flower Essences and Allergy Testing in order to be able to provide the most effective, complete, integrated healthcare for her patients. Tracey's search ended when she came across The Journey. She gained tremendous personal benefit from the work. Journeywork is the most powerful and transformative of all the therapies she offers.
After serving as a Senior Trainer at the Journey Workshops for several years, Tracey was honoured to be one of the first Accredited Journey Therapists in the world to be trained by Brandon. It was an immense privilege to be on the first ever Journey Therapist Accreditation Programme. Journeywork is her passion and she loves sharing in peoples healing processes.
In 1999 Tracey developed Journey-Massage, an incredibly powerful fusion of Journeywork and Bodywork, at one of The Journey's first Purification retreats and was the first Journey-Massage Therapist accredited by Brandon.
Tracey provides a complete complementary healthcare service for many Journey grads who, like Brandon herself, understand the importance of looking after the physical form.
After helping run a Homeopathic Children's Clinic in a GP's surgery and a low-cost Homeopathic Acute Clinic, in 1999 Tracey founded The Complementary Health Clinic to create a beautiful environment for patients to feel completely safe and nurtured in, whilst receiving the best in complementary healthcare.
People from all over the UK and Europe now travel to her busy clinic in North London, where she offers a unique blend of Journey-Massage, Purification Programmes and complementary therapies. Tracey has an empathic and compassionate approach. Her work is both dynamic and tender.
Tracey is a Senior Trainer and Accredited Journey Therapist and Journey-Massage Therapist, a member of the College of Practical Homeopathy, the Alliance of Registered Homeopaths, the British Complementary Medical Association and the British Institute of Allergy and Environmental Therapy.

CLICK HERE to read what Brandon says about Tracey
Every healing journey starts with a single step. Take that step today and contact Tracey now on:
Tel: 020 8352 2030
International: 00 44 20 8352 2030
Email: tracey@journey-massage.com